A follow-up to our National Day of Writing Event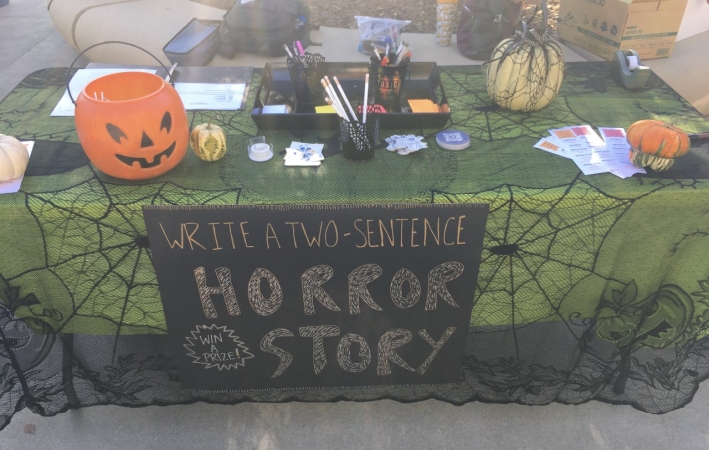 The National Day of Writing, an initiative put forward by the National Council of Teachers of English (NCTE), is "built on the premise that writing is critical to literacy but needs greater attention and celebration."  For the last 11 years, thousands have shared their #WhyIWrite stories in person and online.
On October 21st, the Merritt Writing Program partnered with the UC Merced Writing Center, the Creative Writing Minor, The Vernal Pool, the Undergraduate Research Journal, and the UC Merced Writer's Guild to celebrate writing with black-out poetry, a photo booth, magnetic poetry, postcard prompts, and more!  The Creative Writing Minor also hosted a 2-sentence horror story contest, where writers contributed two sentence stories and pinned them to our spooky tree.  Here are the selected winners:
ROBERTO PEREZ, Story selected by the UC Merced Writer's Guild, UC Merced's Writing Club:

JESSE RODRIGUEZ REYES: Story Selected by the Vernal Pool, UC Merced's Literary Magazine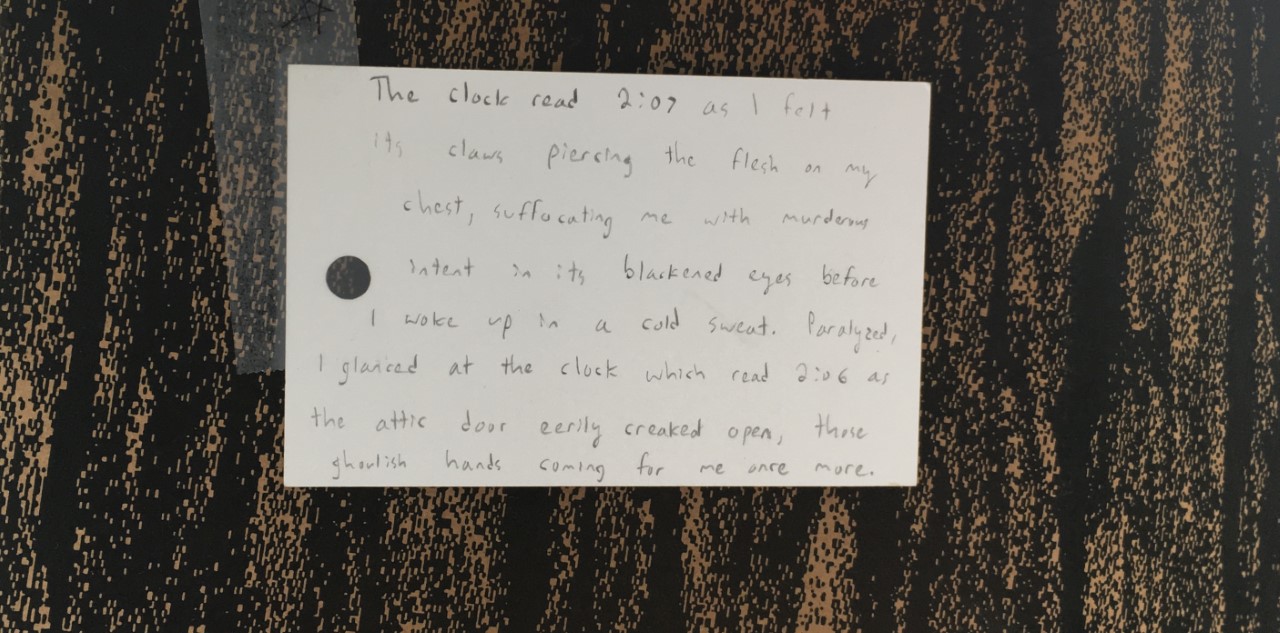 ARIADNE CASTANEDA, Story selected by the Consultants in the UC Merced Writing Center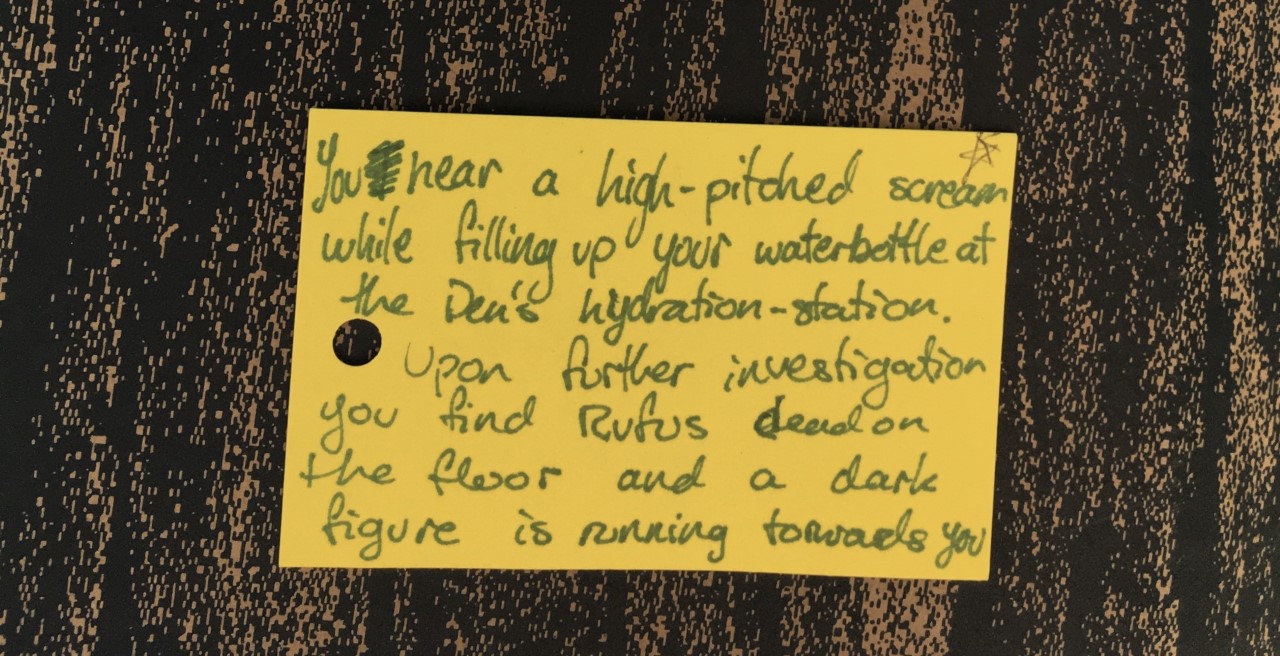 All in all, we had many favorites and choosing a winner was not an easy task!  Thank you to everyone for participating and we hope to see you next year!  Congratulations once again to our winners!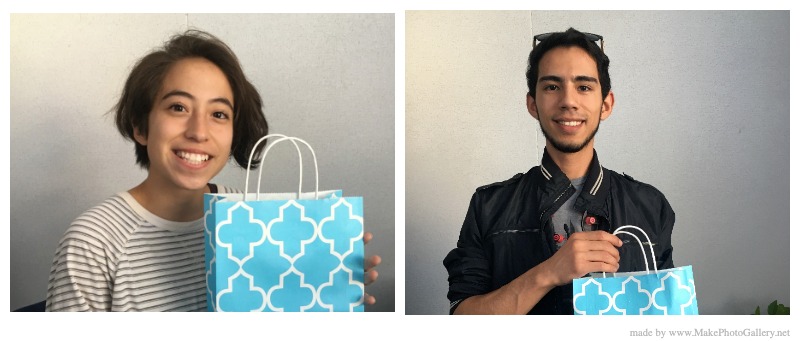 Pictured Ariadne Castaneda (Left) & Jesse Rodriguez Reyes (Right)