UC Merced's Writing Placement is fulfilled via the Writing Readiness Review (WRR), a tool designed to (1) help students make an informed choice about their writing course of study at UC Merced, and (2) to prepare students for success in college-level writing courses.  
The WRR will be open for Fall admits from March 15th through June 1st. 
Students will receive the link for the WRR via their official UC Merced email account.  Not sure how to access your official UC Merced email? Click here to learn more about how to use your student portal.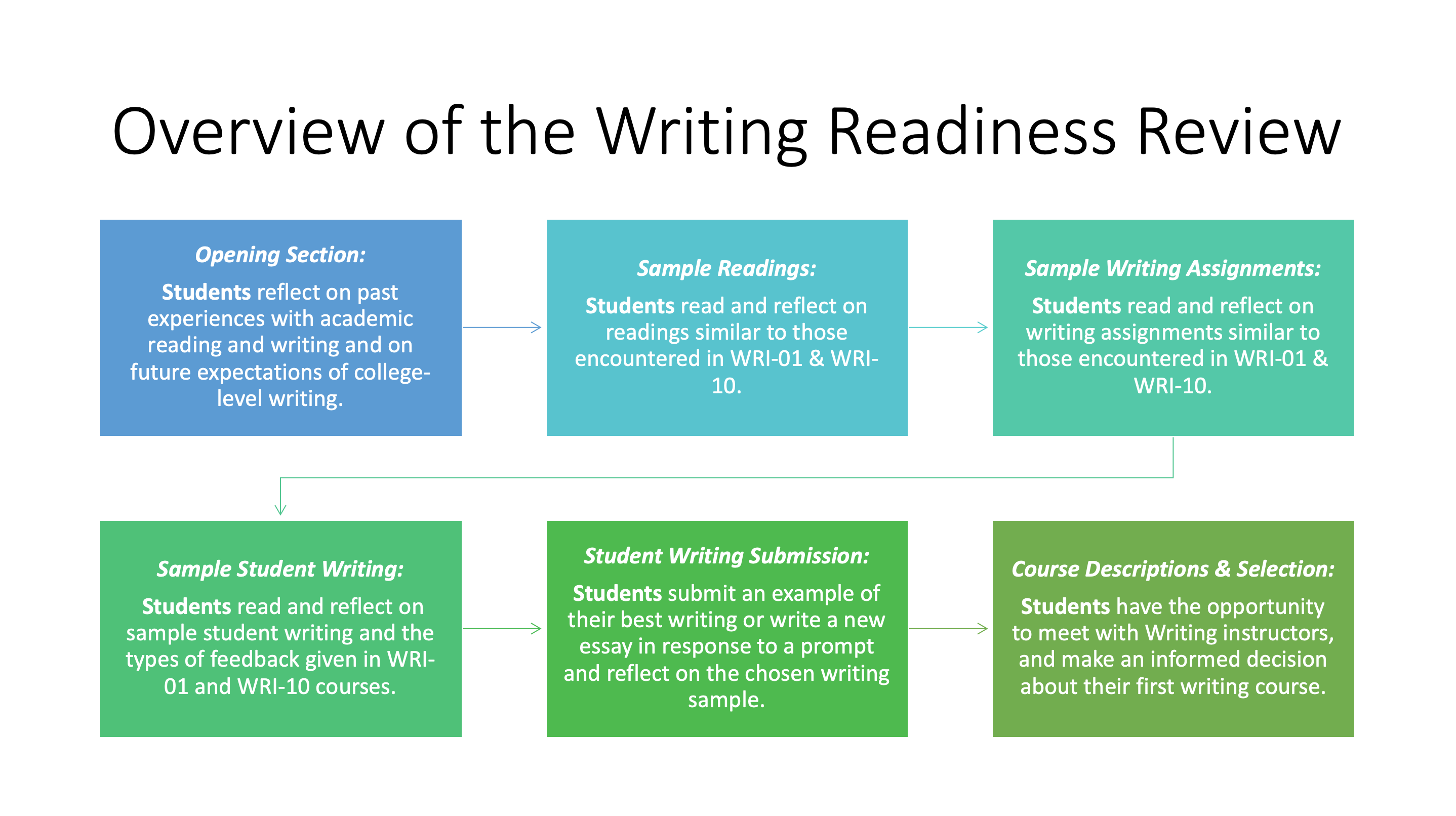 During the Writing Readiness Review, students are invited to
engage with course materials (readings and assignments) from UC Merced's writing courses,
answer questions based on their experiences and confidence with reading and writing,
reflect on their past experiences with reading and writing, and
upload or compose a piece of their own writing that they feel best represents their work. 
Students also learn more about our two first-year composition courses - WRI 01 and WRI 10.  At the end of this process, students will have the opportunity to meet with a member of our Writing faculty who will help students make a decision that best fits their needs as a reader and a writer.  Students who select WRI 01 typically take WRI 01 in the Fall followed by WRI 10 in the Spring.  Students who select WRI 10 typically take WRI 10 in the Fall or Spring.
Students considering attending UC Merced, should plan to take the Writing Readiness Review.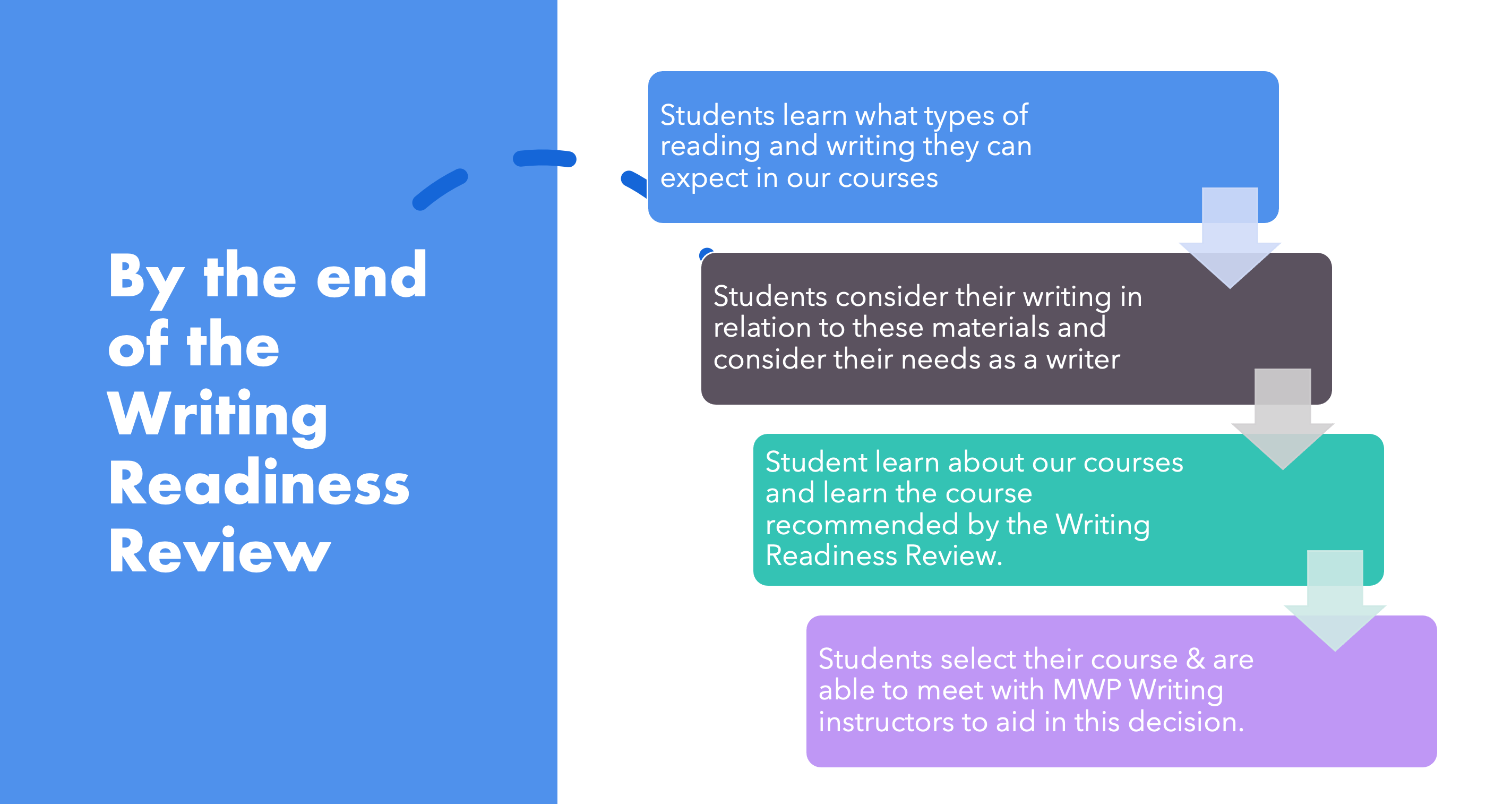 Additional Links & Resources
Scheduling an Appointment to Consult with Writing Faculty - more info coming soon.
For additional questions about the Writing Readiness Review, please email writingplacement@ucmerced.edu.