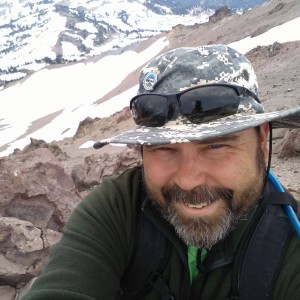 Continuing Lecturer
Education
Ph.D., English Language and Literature, University of Florida, May 2014.
M.A., English Language and Literature, University of Florida, December 2009.
B.A., Liberal Arts and Sciences summa cum laude with concentration in English, The Harriet L. Wilkes Honors College of Florida Atlantic University, May 2006
Teaching and Research Interests
Writing process pedagogy, Posthumanism, Medieval studies
Selected Publications, Presentations, and Professional Activities
"After Apocalypse, Ethics? On Survival and Virtue in Cormac McCarthy's The Road." In Carrying the Fire: Cormac McCarthy's The Road and the Apocalyptic Tradition. Ed. Rick Wallach. Provo, UT: The Cormac McCarthy Society Press (an imprint of BYU Press), 2016. 79–101.
"A Remarkable Violence: The Mechanical and Textual Apparatus of Kafka's In the Penal Colony." Modern Horizons: On Violence (Nov. 2011): n. pag. Web.
"Historical Trauma, The Critic, and the Work of Mourning in Chaucer's Prioress's Tale." In Turning Points and Transformations: Essays on Language, Literature and Culture. Eds. Christine Devine and Marie Hendry. Newcastle upon Tyne: Cambridge Scholars, 2011. 3–16.
"The Specter of Lancelot: Chronicle, Romance, and the Awntyrs of Arthur." Conference of the Medieval Association of the Pacific. University of Nevada, Reno. 9–12 April 2015.
"Shame and Chivalric Law: Gawain's Speech to the Court in Sir Gawain and the Green Knight." 2nd Institute for the Psychological Study of the Arts Symposium. University of Florida. 7–8 February 2014.
Contact Information
Websites and Social Media: www.matthewjsnyder.net, Twitter: matthewjsnyder