Registration FULL!  Join the waitlist!
To kick off Arts Week 2020, the 7th Annual Creative Writing Conference and Collaboratorium: Writing Justice will bring together writers and writing instructors from UC Merced and our surrounding communities for a day of creative writing, learning, inspiration and opportunity. The event will be held on Saturday, February 29, 2020 (see the day's schedule below). 
Writers from UC Merced, surrounding area colleges, universities and high schools, as well as other interested people are invited to register and participate. This free event is generously sponsored by the Merritt Writing Program, UC Merced's Center for the Humanities, the GAMWS (Global Arts, Media and Writing Studies) department, and SSHA (the school of Social Studies, Humanities and Arts) at UC Merced.  
We look forward to writing with you! 
For more information, please contact Paula DeBoard of the Merritt Writing Program at pdeboard@ucmerced.edu.  
Our Keynote Reader & Workshop Leader: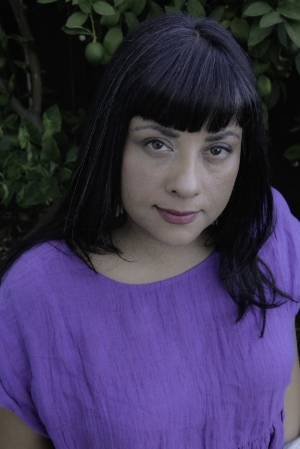 Marisol Baca, Fresno's Poet Laureate, is the author of Tremor, a full-length collection of poems from Three Mile Harbor Press. Marisol's work has been published in SPFLit Magazine, Narrative Northeast, Riverlit, Shadowed: An Anthology of Women Writers, The Acentos Review, and many others.
She was born in Albuquerque, New Mexico, and grew up around generations of family in an old adobe house. Her family later settled in Fresno, California. She received her Master of Fine Arts in Creative Writing from Cornell University and won the Robert Chasen poetry award for her poem, Revelato. Currently, Marisol is an English professor at Fresno City College, and lives with her husband in a house in the center of town. She continues to write and teach and is busy working on her second book. 
About Tremor
Marisol Baca's debut collection TREMOR is a journey through shimmering landscapes and innerscapes. Interlacing the past and the present through the lens of her Mexican-American heritage, Baca unspools profound connections -- life and death, her grandmother's legacy and earth's graces -- in poems that move the reader with quiet strength and honesty.
Both narrative and lyrical, Baca's poems are like small earthquakes that move you subtly but undeniably; life is changed after reading her.
Event Details:
Saturday, February 29, 2020 - 8:30am-4:00pm 
University of California, Merced in COB 2 Rooms 390, 392, & other locations 
 
Schedule of Events 
8:30-9:00 Check in and Coffee/Snacks Social (COB 2 390/392) 
9:00-10:00 Welcome and Keynote Reading with Marisol Baca; open to public 
10:15-11:45 Morning Workshop (see workshop options)
12pm-1:00  Lunch 
1:15-2:45  Afternoon Workshop (see workshop options)
3:00-4:00  Participant reading; open to public
Registration FULL!  Join the WAITLIST!
Sponsored by: